REMO wood chair, MIURA table, design Konstantin Grcic, at the New Cafe "Johnson's" inside the Kunsthalle Bielefeld (Germany) designed by Philip Johnson and completed in 1968. Photography: Dennis Neuschaefer-Rube.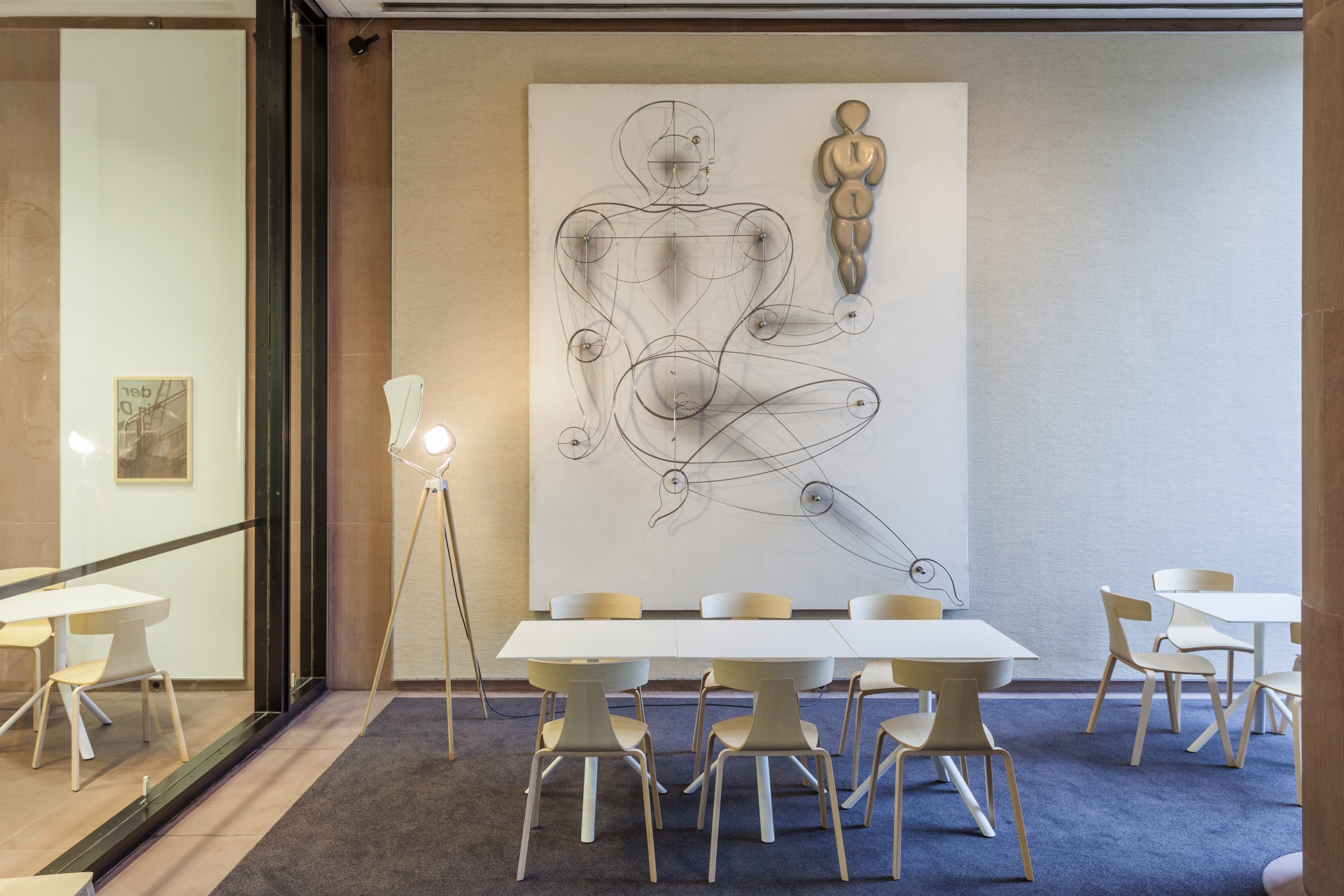 The Kunsthalle building is located in the centre of East Westphalia, between Bielefeld's old town and the foothills of the Teutoburg Forest. Built by Philip Johnson in 1968 in the 'international style', the museum and exhibition house has been renovated since 2002 and, thanks to an initiative of the Förderkreis Kunsthalle Bielefeld e.V., is illuminated at night.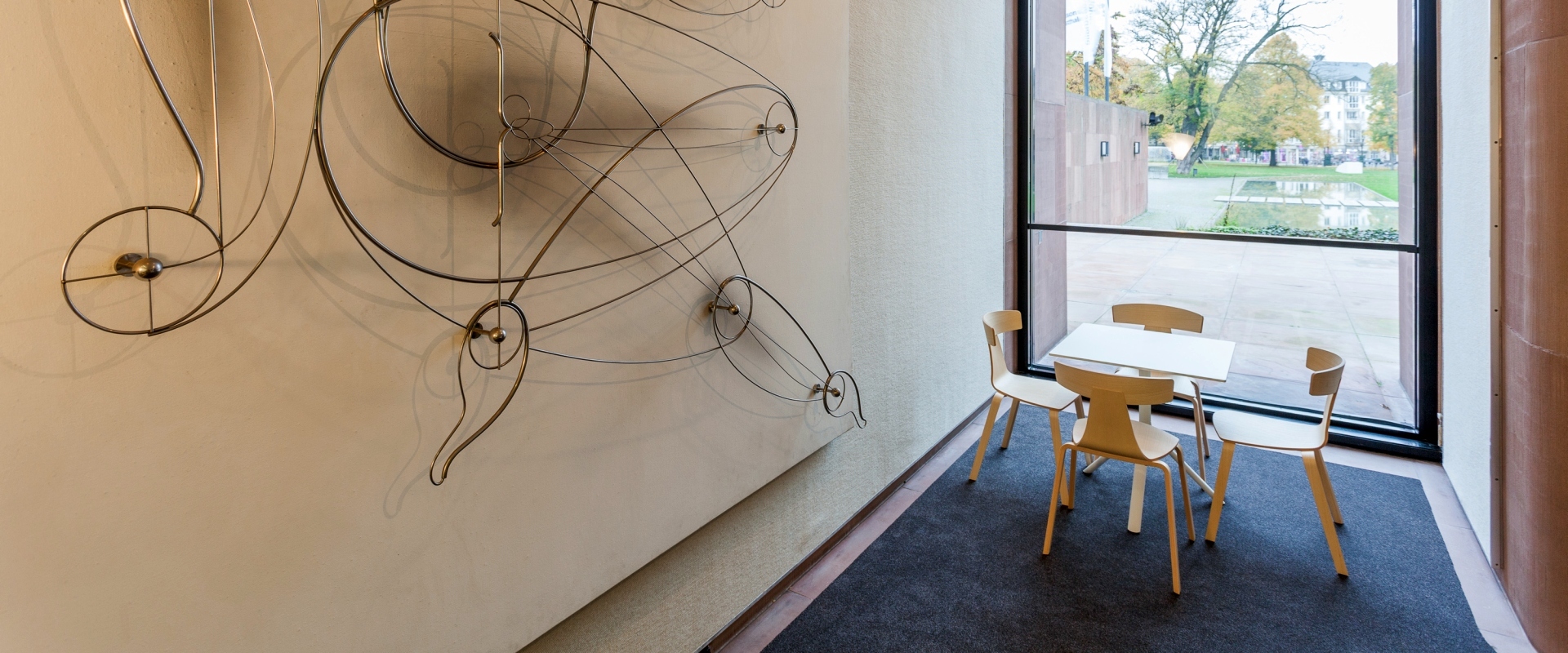 The Kunsthalle Bielefeld is part of the Architecture Route Art Museums (Architekturroute Kunstmuseen).