PLANK awarded for Excellent Product Design at German Design Awards 2023
We are happy to announce that three of our recent products have been awarded at the German Design Award 2023 for Excellent Product design: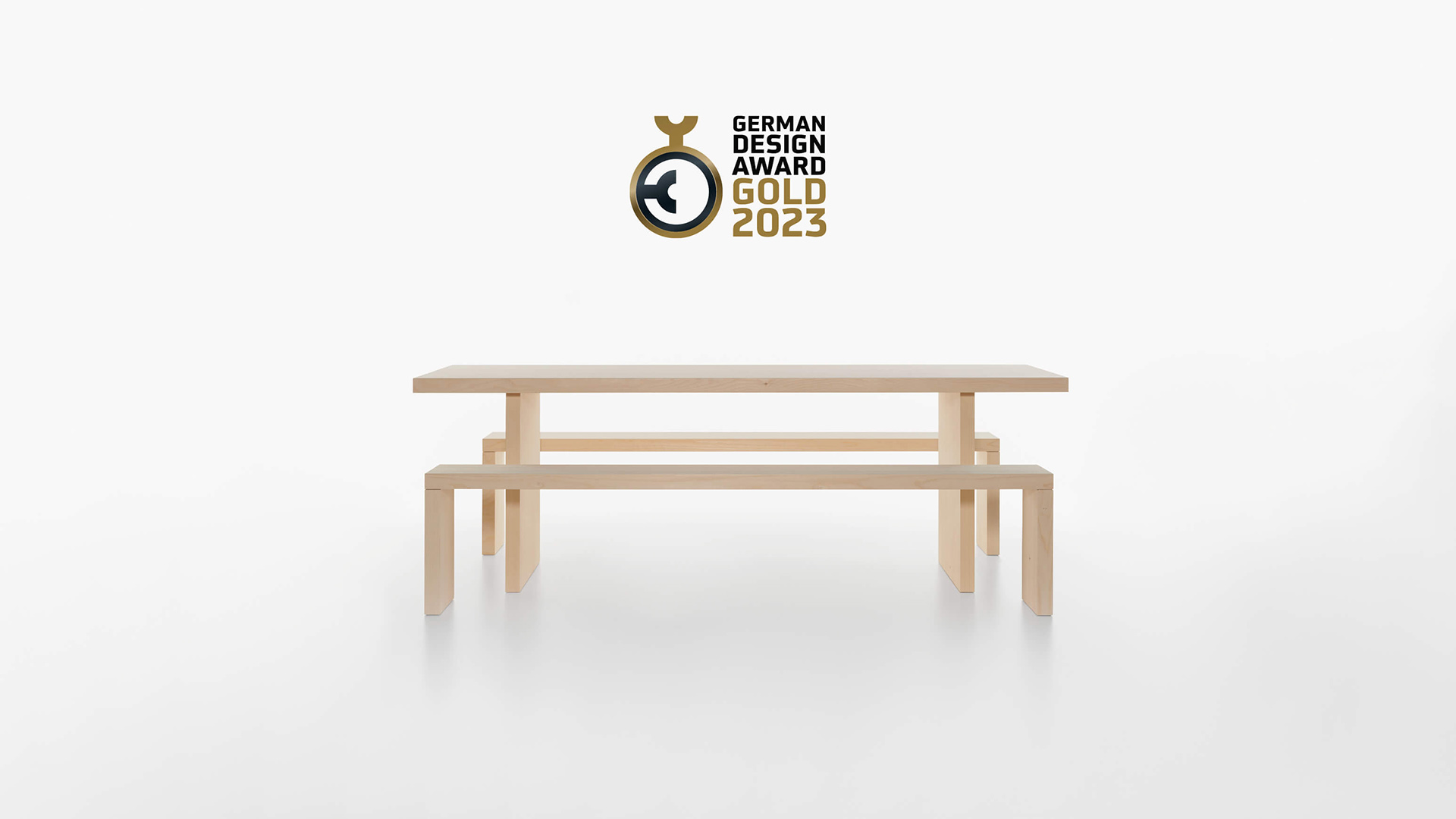 "GOLD" distinction for BENCH, designed by Konstantin Grcic – category Furniture
The Jury says - "The BENCH set, consisting of table and two benches, captivates with a clear minimalist design language, which is perfectly balanced in its proportions and thereby looks very elegant and timeless. Solid spruce wood provides stability and underlines the quality standard. With BENCH Konstantin Grcic has cleverly reinterpreted the bench and table system, which is particularly evident in the details. For example, a special mechanism allows the legs of both the bench and the table to be detached or connected in just a few simple steps without tools."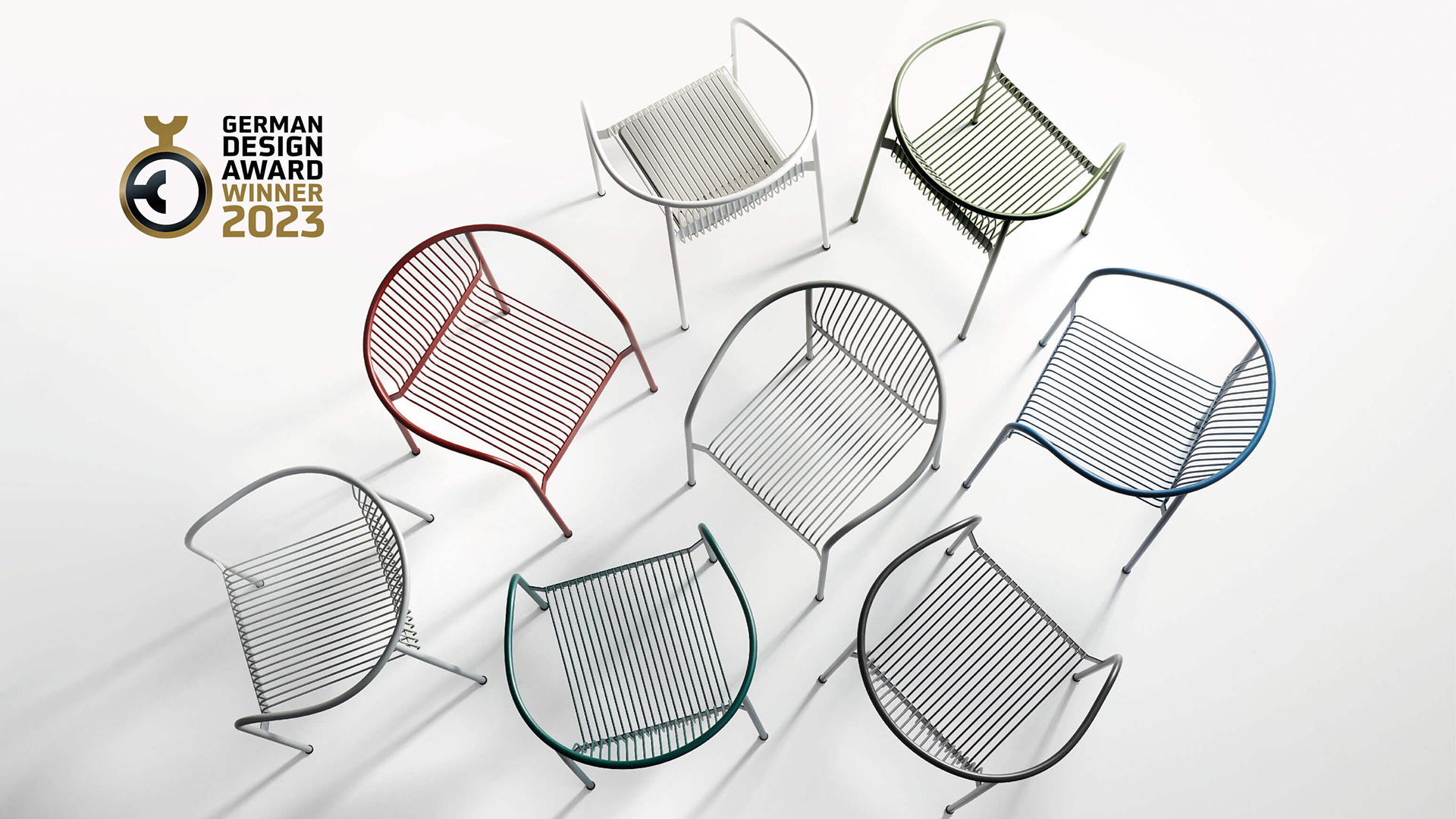 "WINNER" distinction for VELIT – category Gardening and Outdoor Furniture
The Jury says "the weatherproof and stackable VELIT chair by Björn Dahlström is made of metal and impresses with a timeless filigree design language that fits into many environments and promises a comfortable sitting experience. An elegant design that unfolds its aesthetic effect indoors, too."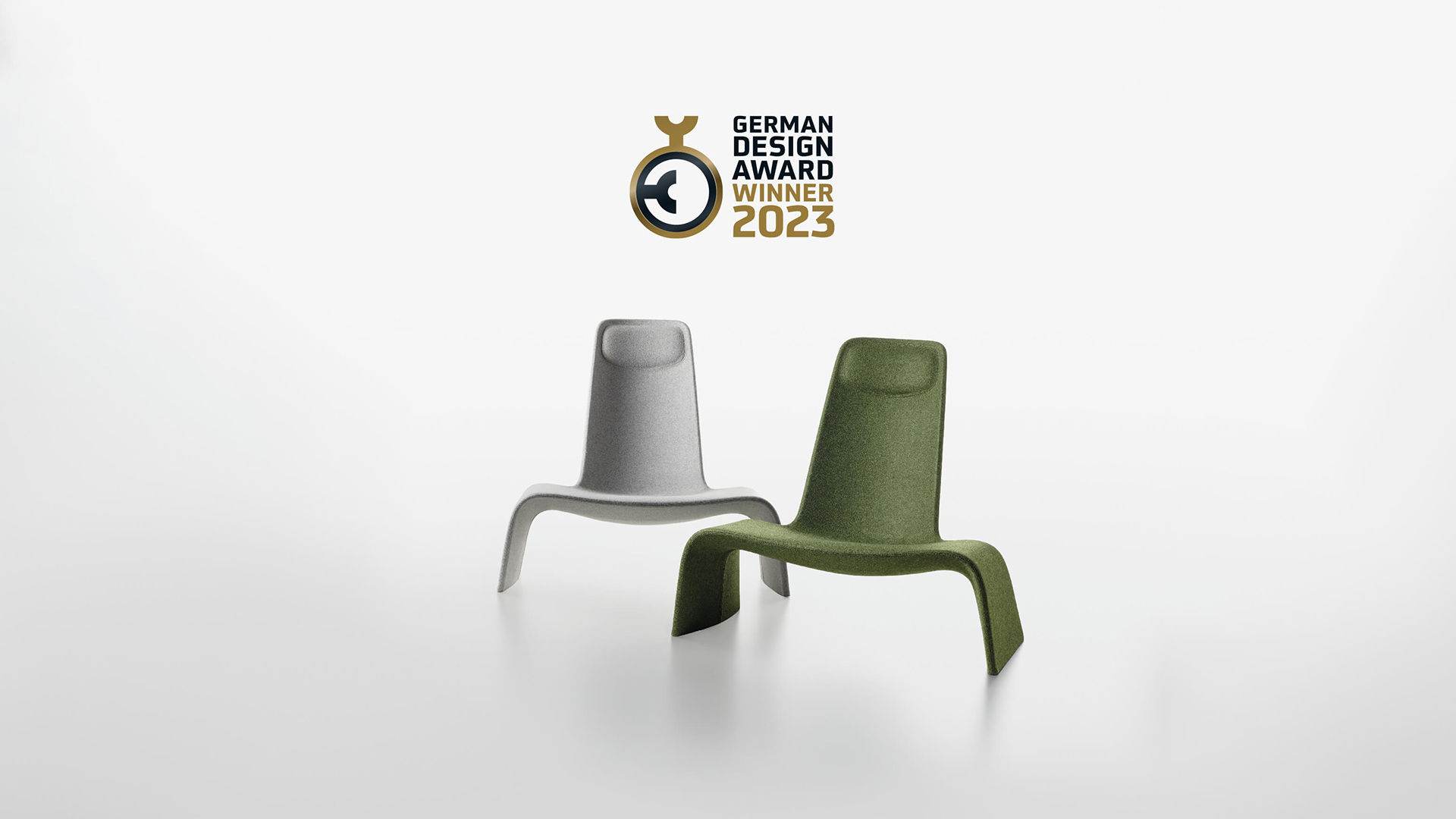 "WINNER" distinction for LAND designed by Naoto Fukasawa – category Furniture.
Jury statement -"With its striking, almost futuristic monobloc design language, the LAND lounge chair upholstered collection is an eye-catcher wherever it's placed and lends rooms a special atmosphere. The lounge chairs look even more inviting with their coloured upholstery."
The German Design Award are the premium award of the German Design Council. With its worldwide spectrum and international appeal, it is one of the most prestigious awards in the design landscape across all industries. Entries are judged by an international jury made up of leading experts from all disciplines of design. Every year, extraordinary submissions in product design, communication design and architecture are honoured.