In conversation with Konstantin Grcic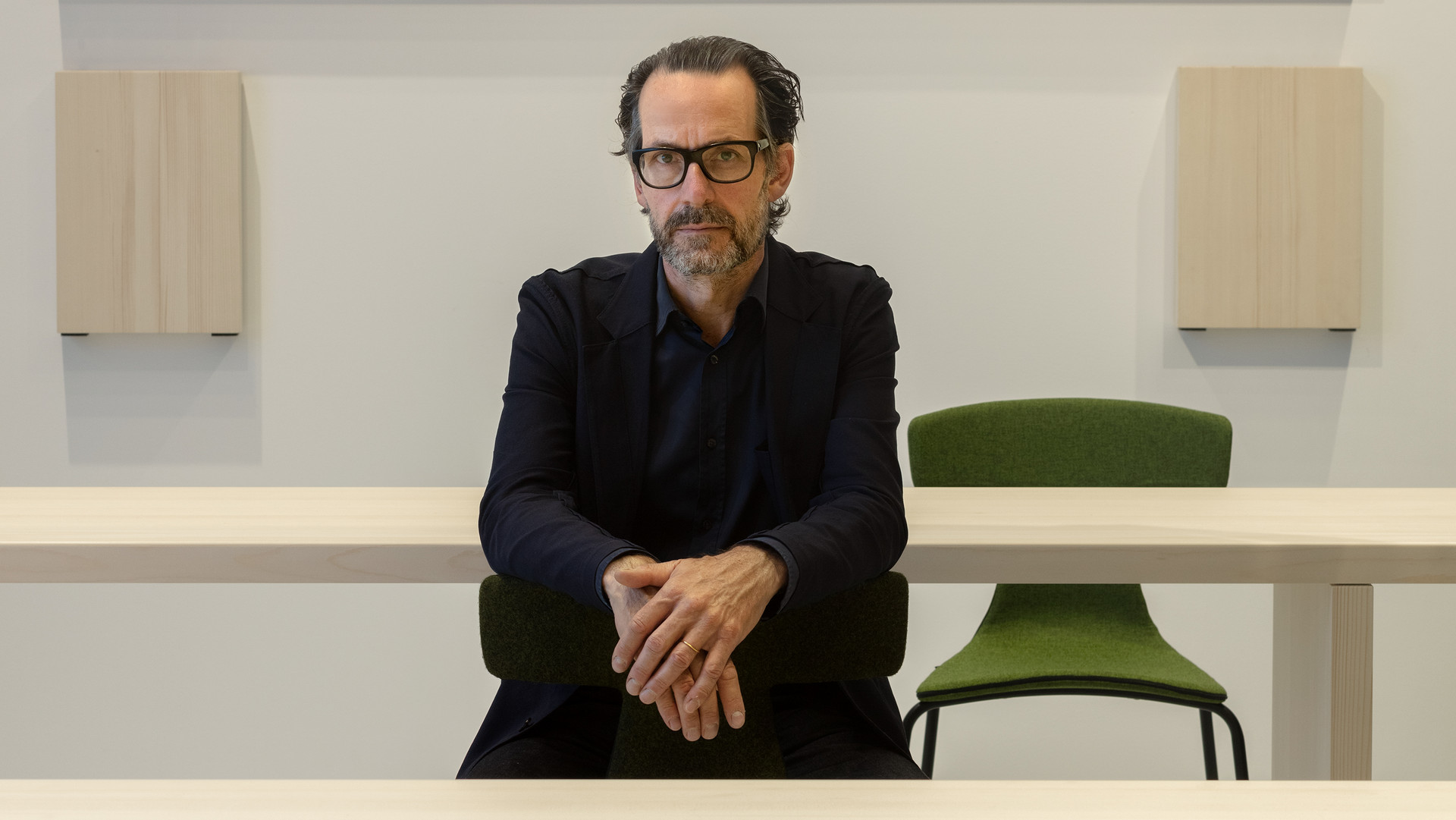 How long have you been collaborating with the Italian design manufacturer PLANK, on what values is this relationship built and how do your design philosophy and that of PLANK come together?
I have been working with PLANK for almost 20 years. When we first met, Michael Plank and his father, the late Martin Plank and I felt an immediate connection. Our partnership is in the best sense complementary – we are contributing different parts to the project, but sharing the same vision, focus, preferences. The work connection quickly developed into a personal friendship. The first product I did for PLANK is MIURA stool, which was launched in 2005. What started as an ordinary bar stool project turned into a highly ambitious design exercise. While working on the project we realized that the stool should be stackable which added a certain complexity to its frame geometry. The only way of achieving it was by using injection moulding plastic. This technology was a huge leap for PLANK, but MIURA became an iconic product and ground-breaking success. It has become the benchmark for all projects. It showed us the potential of what we could achieve together.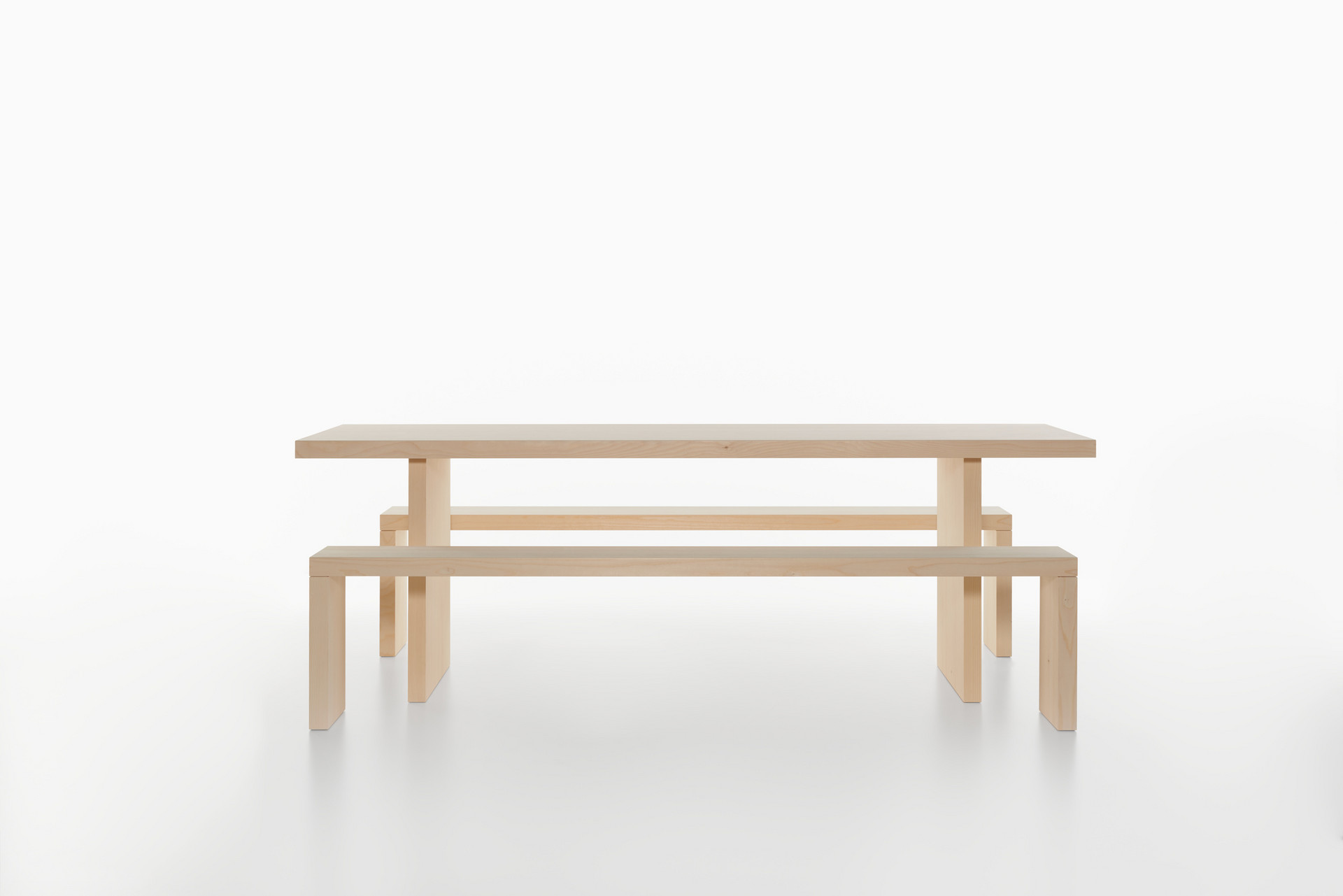 Can you tell us more about your latest design for PLANK?
Over the many years of working together, we have built up a great continuity of products. One project always leads to the next. In that sense, BENCH is seamlessly tying in with the projects of the past years. It is about seating, which is the core business for PLANK, but at the same time it is making a next step and opening up a new typology. A bench creates an environment for itself, connecting people. Ironically, the company's name PLANK translates as "long piece of wood", which is how basic the project started. I literally took the image of a plank of wood and added some legs. Together with Michael Plank and his team I get very involved in the development process of each project. BENCH is a typical result of that. We have developed an ingenious mechanism, which allows the bench to be assembled and disassembled without any tools. This way it can be shipped flat-pack or stored in a compact way.
Having done the bench, it was only natural to design a table based on the same structural principle as the bench. While the bench is determined in its dimension and shape, the tables can be configured in different formats and leg positions. Table and bench can be a set as well as pieces of furniture in their own right. By using solid wood, PLANK was able to bring all their expertise into the project as well as their natural affinity for the material. While MIURA, our very first project, was about departing from PLANK's own heritage, BENCH reconnects the company to its the roots.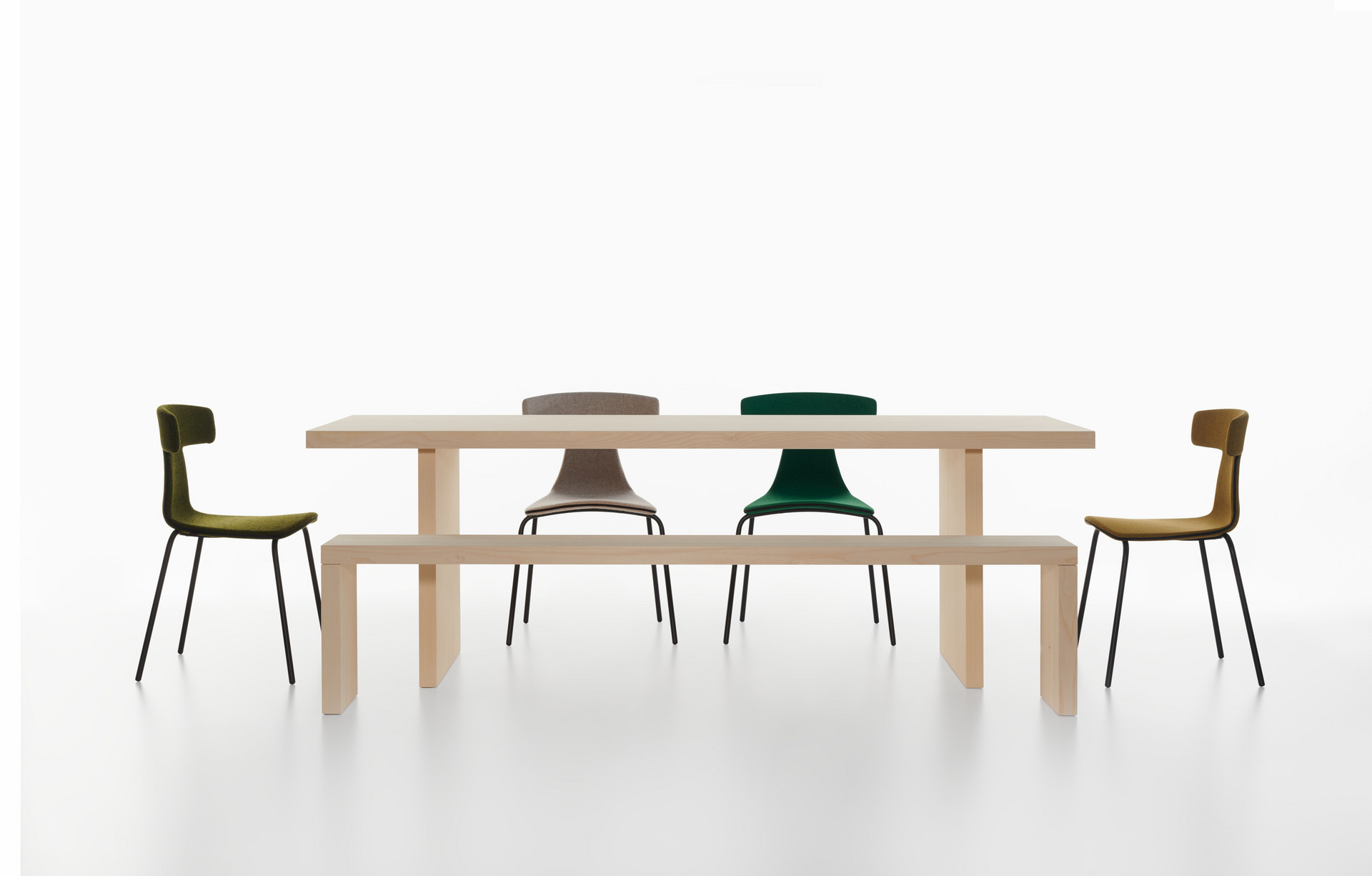 How do your new designs for PLANK fit into your prospect of the home of the future?
I see the question related to how people will be living in the big cities. Urban life will be conditioned by a shortage of private space. Small homes need to be used most efficiently; the furniture has to be practical and adaptable while offering comfort and identification. We will be moving from one place to another, bringing our belongings with us. Furniture has to adapt to different environments and to changing needs. A table will be used for dining and work. BENCH and BENCH Table are representative of this new normality.

What is the strongest current nowadays that in your opinion has the most impact on the contemporary design scene?
Climate change and everything that relates to it will dictate our future. This implies that we must change our behaviour, the way we think, live, how we design, how things are produced and what kind of resources are being used. The future trend in design will be shaped by the answers we will be able to give to these fundamental and urgent questions. The longevity of a product and how to integrate its lifespan into a circular process are the challenges that will inform how and what designers and manufacturers will be working on in future. I am quite enthusiastic about this perspective; I don't picture it as a grey age based on rationality and economy but as an upcoming era of great, unprecedented potential. We have to rethink everything, and I am excited by it.
BENCH falls into this form of thinking. The project refers to where they are located, what resources they have, which pieces of furniture are essential for the future development of the brand. It will have to be flexible, of universal use but also long living. BENCH is the perfect example of how these considerations lead to a product that answers these questions. It conveys a quiet power and strength as well as a clear statement of quality.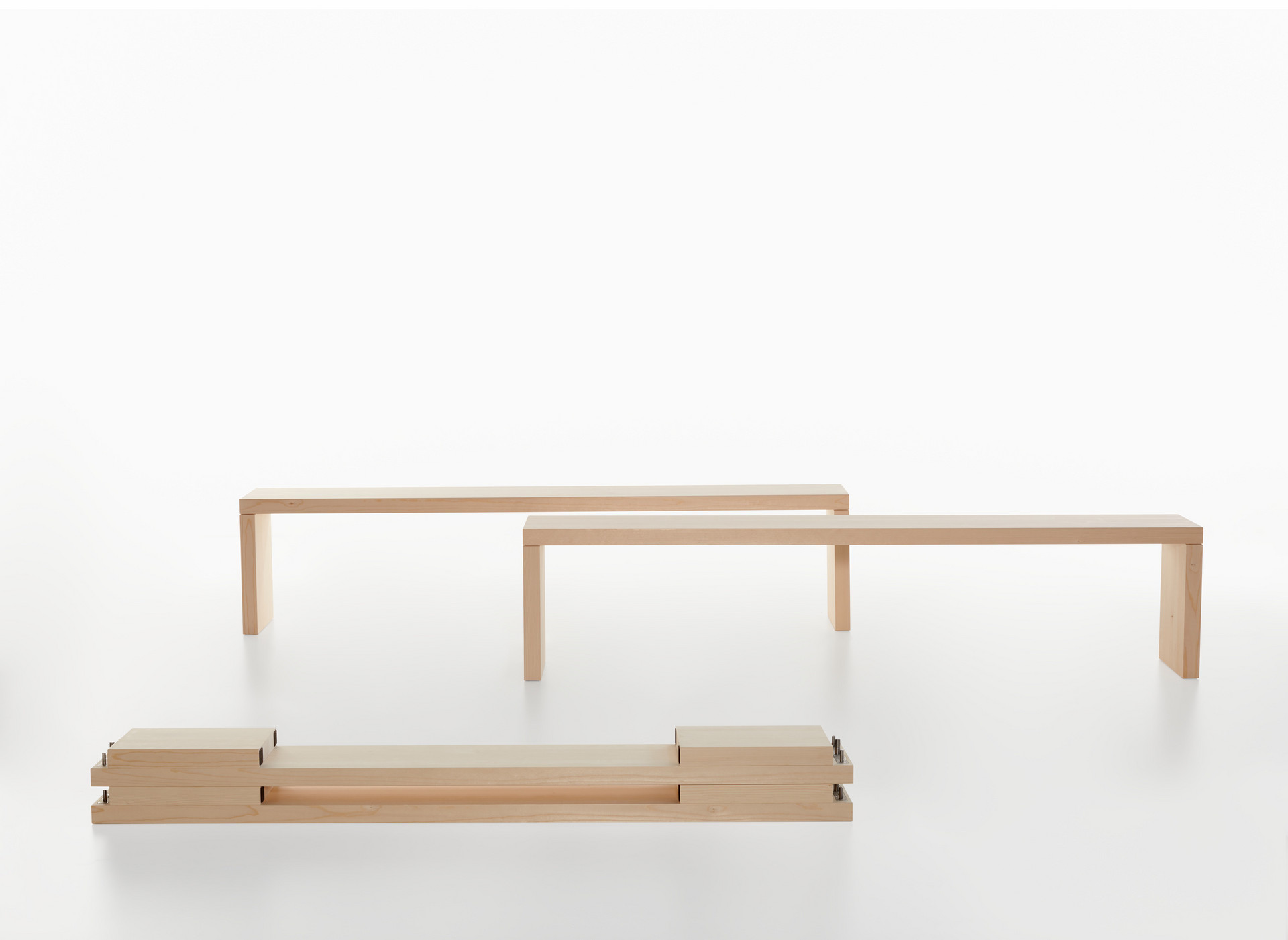 What does the concept of "Made in Italy" mean to you?
The post-war period of Italian design has very much informed my becoming a designer as well as my subsequent career. Most of my important clients are Italian companies. I have always worked in the context of the trademark "Made in Italy". For me, this concept implies not only a certain product quality, but also the development that leads to the becoming of a product. Doing a project from idea to realization is most important in a design process. Doing this in Italy with Italian companies and with an Italian mentality, is unique in the world. The Italian culture is known to be openminded and curious, willing to try things that have not been done before. Very rarely I have heard an Italian partner say that something cannot be done. They might say that they don't know how to do it but that they will try. It is this approach that makes the concept of "Made in Italy" so different.