Special sales day 2021 at the Plank Factory Outlet.
The special sales day at our Factory Outlet this year will take place on Friday, 11th and Saturday 12th June from from 08:00 am to 06:00 pm.
On sale are Plank furniture for indoor and outdoor used as samples during trade shows, design events or photo-shootings, at reduced a price, ready for pick-up!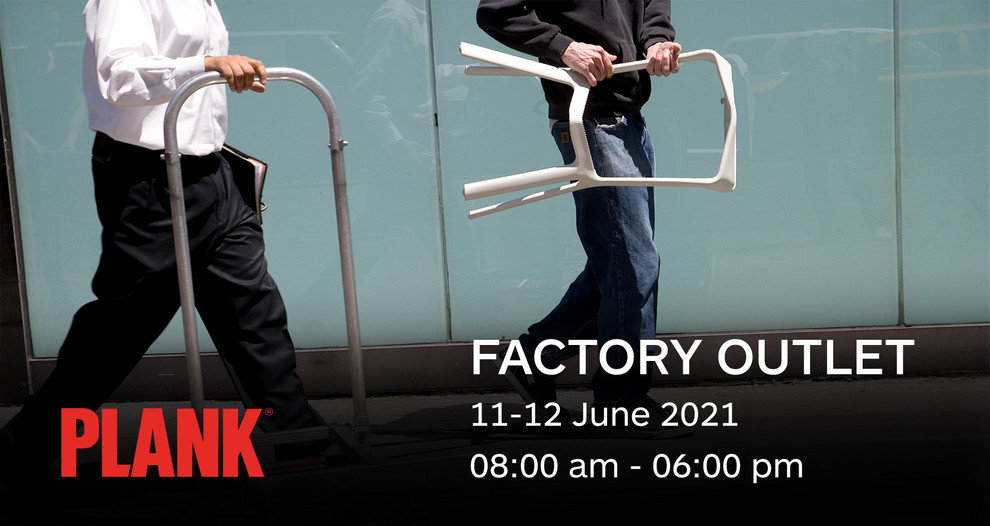 Plank Srl
Showroom & Outlet
Via Nazionale 35
I-39040 Ora (BZ)
Opening hours:
Mon - Tue, 8 am - 12 pm / 1.30 pm – 5.30 pm
Fri, 8 am – 12 pm
Special opening: 11th-12th June, 8 am - 6 pm
Get Directions (Google Maps)