SALONE DEL MOBILE.MILANO 2023.
PLANK's presentation at the Salone del Mobile.Milano 2023 is characterised by the brands most iconic products. The white space and light-grey floor aim to enhance the products by proposing a minimalistic exhibition display.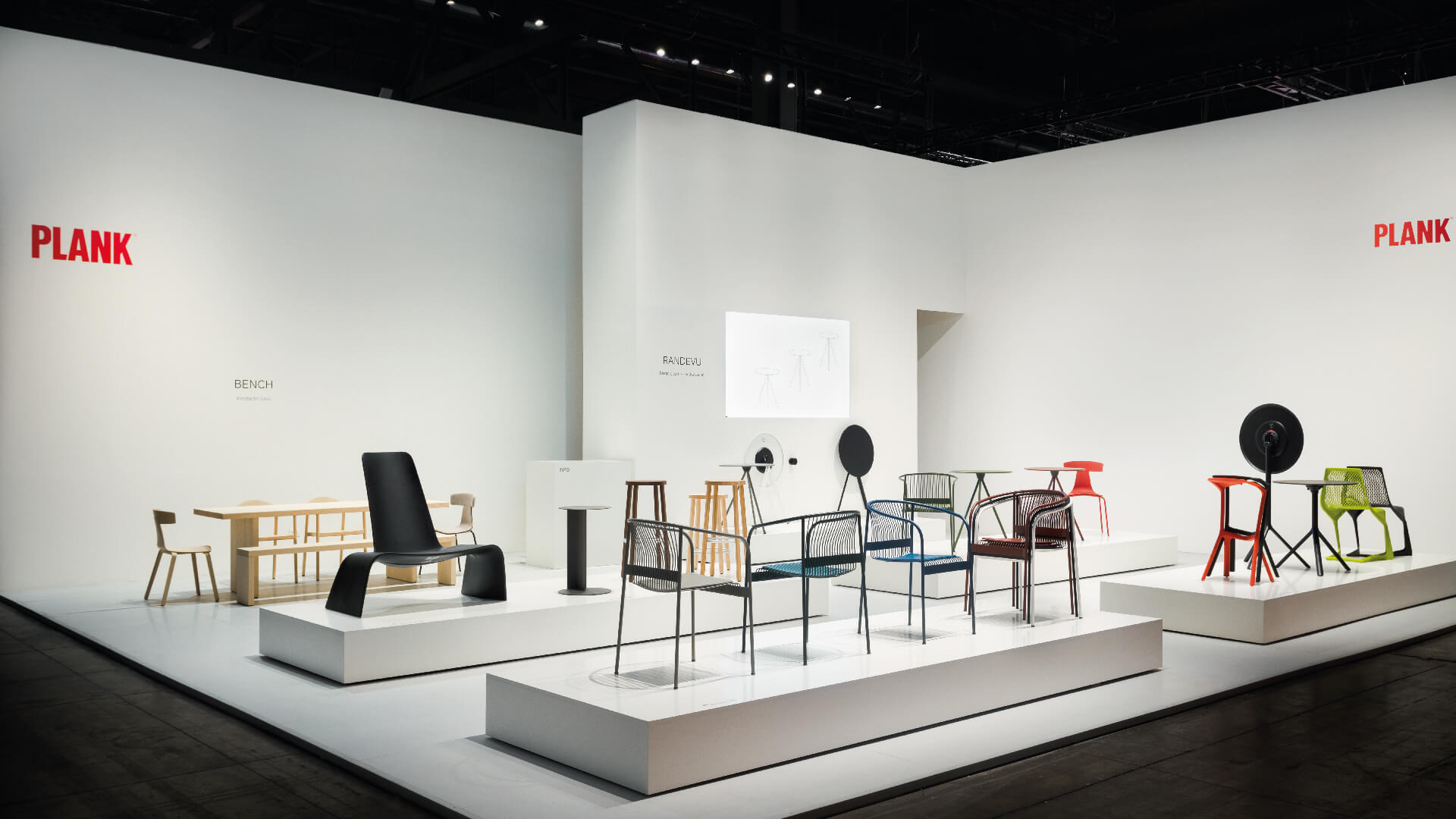 The simple, museum-like presentation conceived with the furniture on platforms highlights the products designed by Konstantin Grcic, Naoto Fukasawa and Björn Dahlström.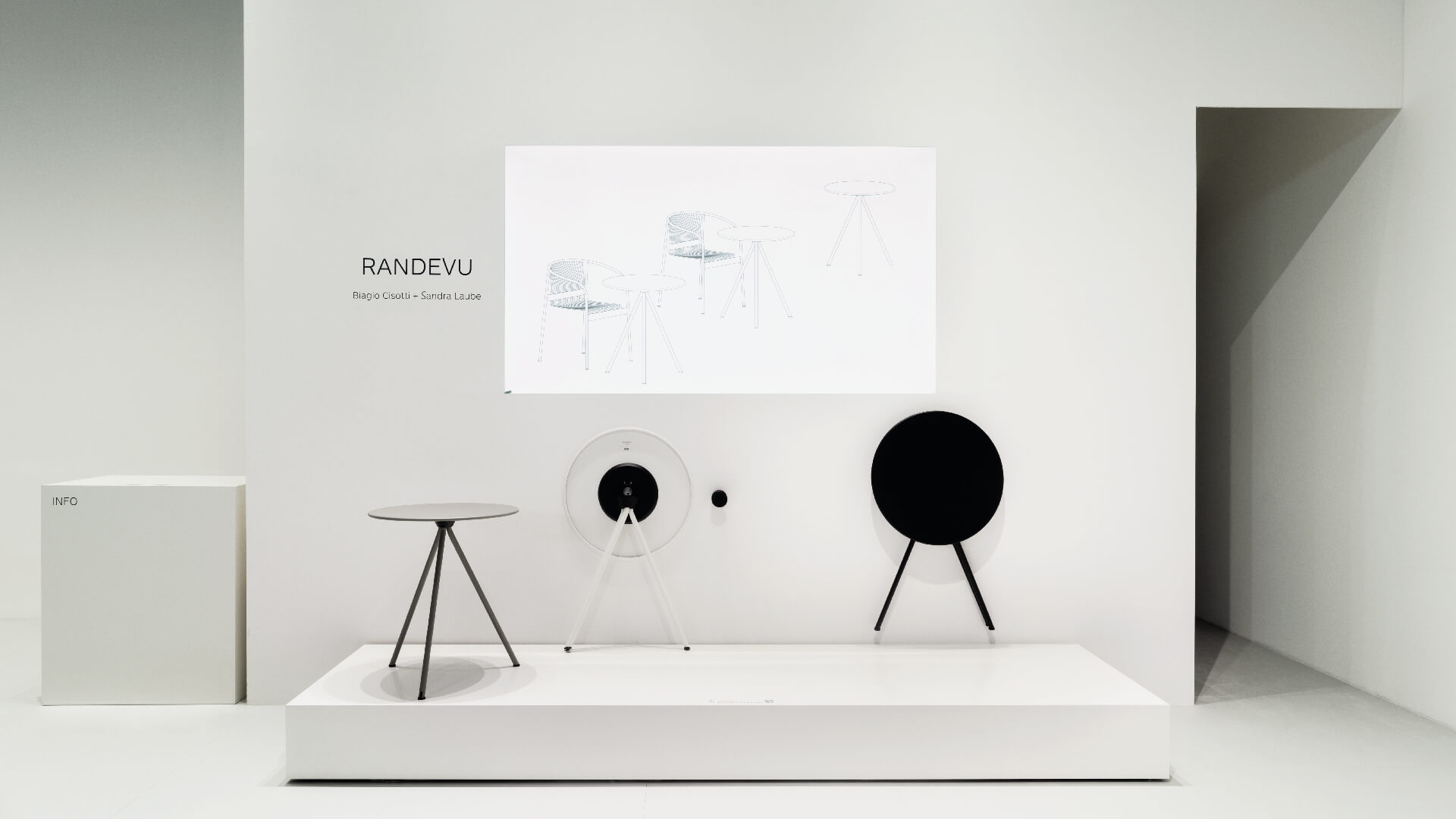 New presentation this year is RANDEVU, a new type of folding table, designed by Biagio Cisotti + Sandra Laube.
RANDEVU, as its name alludes to, is an invitation to meet and be together.

RANDEVU stems from the idea of a table that can easily be stored in a limited space. The transformation of the table from its functional three- legged position to a folded and compacted arrangement of a few centimeters is the starting point of the project. An innovative folding mechanism, specially designed for the table, allows it to be folded with a simple gesture.

The aesthetics of RANDEVU is essential, deliberately simple and functional in its cleverness. It is shipped assembled in a flat, space-saving packaging. In a simple manner and without any tools, it assumes its position as a table. A special hook provided allows the compacted table to be stored on the wall.

RANDEVU is designed for residential, hospitality, office or public spaces. The zinc-plated / powder-coated finish in various colors allows it to be used both indoors and outdoors.

Download Press Kit:click here